Slow progress because I just don't have the time for a longer sitting of knitting.
The first five diamonds are done. I wish I could memorize this pattern faster but in every 19th row it throws me off. I just can't get the rhythm of that row. Well I have only knitted the first part, I will get it by the end I hope.
I still love the yarn and it's color:
In this close-up I had hoped to get the color variation as close as possible.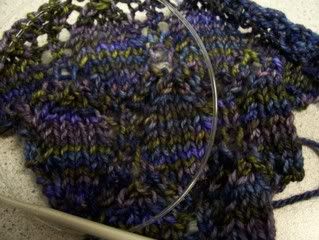 Every time I take out the camera, this little one wants to be part of the picture. He seems to love to pose for us. So cute.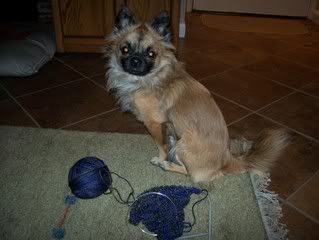 And continuing dreaming on. While listening to my Pandora channel, I search for cabins in the mountains and imagine living there. Just keep dreaming on.