How come a Saturday goes by so fast, faster than today Monday? (still not time to go home, so here are some random thoughts)
After housecleaning, grocery shopping, putting groceries away, it was 4pm already dammit. And then you have to take the dogs out, start a dinner, clean up again, and your Saturday is over and not a stitch knitted. I need 3-day weekends.
I do not own a crockpot or slow cooker, I cook fast with a pressure cooker, mine is exactly 31 years old, as it was a wedding gift. (I also have a 10 year old one – both are Presto pots and they are indestructible) and that is the way to go for me. Saturday I took a pork shoulder (on sale) and cooked it with all the Mexican spices that I could find in my unorganized spice cabinet (one task to do) and let is pressure cook for 1.5 hours. It came out perfect, just like slow-cooked spicy Carnitas, which we ate with tortillas and a Mango salsa. Great even now as a leftover.
I cook a whole chicken in 20 minutes and beef stew in 30 minutes and all are tasty. Best and fastest way to get a meal on the table if you work full time.
I probably won't even try a crockpot. One of the reasons is my paranoia of having left an electrical device turned on while I am at work for 8 hours. I also do not turn on washing machine, dryer or dishwasher before I leave for work. All is done when I am at home.
Although the time flew by, I still had a moment to hang up those curtains and try out different ways of positioning them. My favorite and this is the way it may stay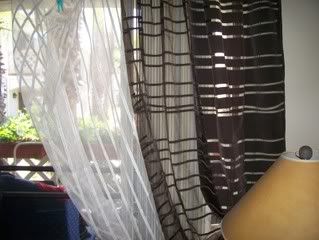 The brown fabric is an Ikea
curtain
. The lighter fabric is a part of a JC Penney curtain. Oops, you can still see the clothespin on top which I used to pin it around the curtain rod. Still have to bring out the sewing machine.
The backing of the JC Penney curtain is a nice beige colored fabric that I cut off and I am imagining on sewing some pillow cases or even a garment for myself. Lots of fabric to work with.
While shopping on Saturday I saw this book and had to take picture of it.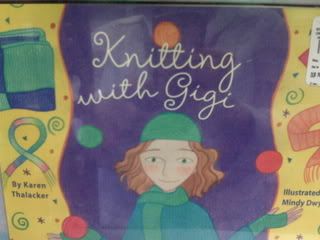 Hi ….
Gigi Dahling
- had to think of you.
Have a great week.