Today is a good day for a blog entry. All bosses are traveling and my cube area seems deserted. Probably everyone in this corner is coming in late or taking a long long lunch. Just what I am planning on doing too, have to run a few errands, right?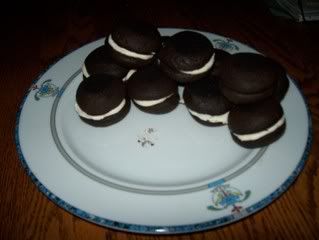 I made some cookies last week. These are homemade Oreos and they surprised me. Not much left soon after they had cooled off, eh?. The chocolate cookie could be a bit thinner, I have to try that again, but the taste was (almost) like the original, not too sweet but chocolaty and the cream turned out smooth and sweet. I found the recipe on a knitting blog and I don't remember which one. I did link to the original food blog which I do remember. On
Smitten Kitchen
you can find many different recipes, for almost any taste. I bookmarked this one, of course.
We are still working on our redecorating projects. Kitchen is in a lime green, celery green kind of way. It looks cool. This was the only picture that kind of shows the green color. I still have a paint project planned for the kitchen. (see our piggy bank on top of fridge, it is getting heavy I tell you. Almost time to empty it. whoo hoo)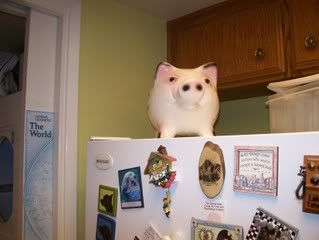 The rooms look great, clean and different. I like the new picture in the living room.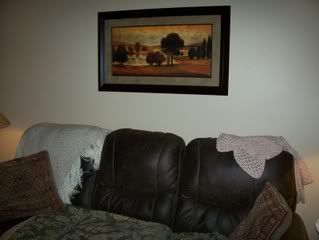 We also enjoy the patio !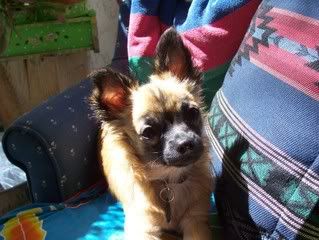 And in between we need to take a nap:
And when we look around, we forget all the mess we made. A feeling of joy and satisfaction overcomes us.